Some of the highlights of the
Eboard­Museum
Echolette Beat Spinett
Extremely rare special edition of the Hohner Clavinet C
This is a very, very, very rare special edition of the world-famous Hohner Clavinet C. This Echolette Beat Spinett is so rare that even Ernst Zacharias, inventor of the original, had forgotten about it!
Puzzling hole in the right end block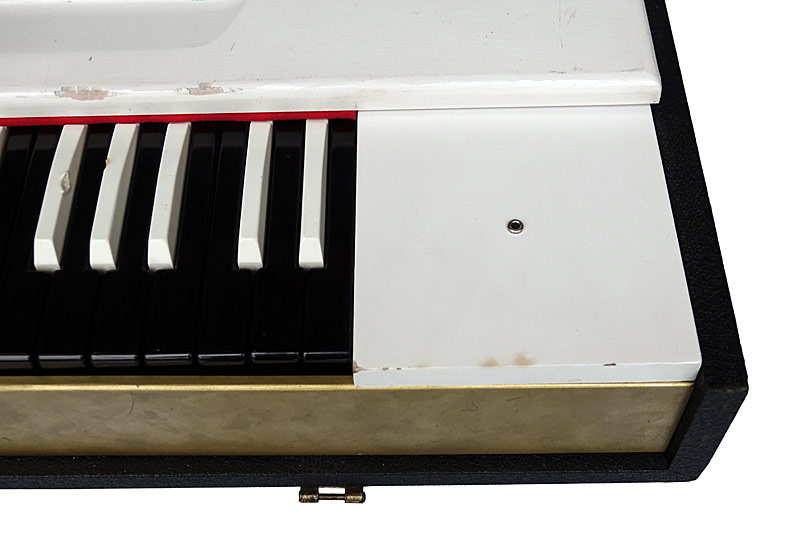 And here you can see a strange opening in the keyboard's right endblock. What's this tiny round bezel for? Sorry, but we can only reveal this closely guarded secret to visitors of the EBOARDMUSEUM. We're veeery sorry… :- )
Twins
Twins: Above is the Hohner Clavinet C, unmistakable with its red bottom table. It was with a similar Clavinet C that the international career of a certain Stevland Hardaway Judkins Morris - known by his slightly snappier stage name Stevie Wonder - began.
The Echolette Beat Spinett below has the same attractive color-inverted keyboard that made the Hohner Clavinet L an absolute visual highlight.
Stevie Wonder: Signed Sealed Delivered, 1970
Hohner Clavinet C (identical to the Echolette Beat Spinett), 1970